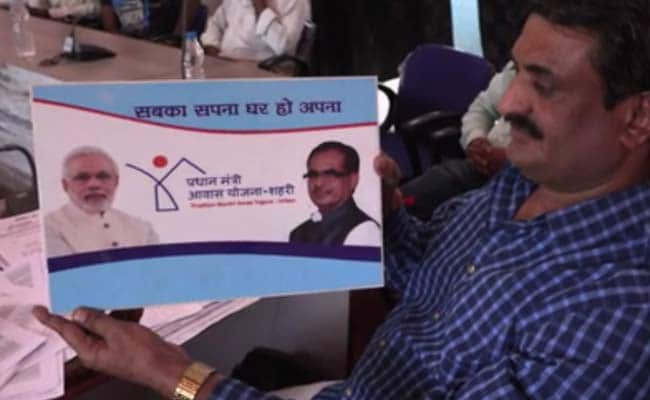 BHOPAL: Tiles with images of Prime Minister Narendra Modi and Chief Minister Shivraj Singh Chouhan must be removed from houses built for the poor under a government welfare scheme, the Madhya Pradesh High Court has ordered.
Ahead of elections in Madhya Pradesh later this year, the state government has been asked to remove the tiles and file a compliance report by December 20, said lawyer Ankur Modi.
Special ceramic tiles bearing images of PM Modi and the chief minister were installed at the entrance and in the kitchen of thousands of homes built under the Pradhan Mantri Awas Yojana. The central government's slogan "Sabka Sapna, Ghar Ho Apana" (Everybody dreams of their own home), was also on them.
Justices Sanjay Yadav and Vivek Agrawal yesterday ordered the government to remove them in response to a petition by a journalist.
The central government had told the court that the houses can carry only the logo of the scheme.
The BJP's government in the state also told the court that it had already decided not to enforce its own order to have pictures of the prime minister and the chief minister on the tiles, said Madhya Pradesh Advocate General Purushendra Kaurav.
The opposition Congress had demanded that the tiles be removed, accusing the BJP government of trying to influence voters ahead of the year-end assembly elections.
In April, the Shivraj Singh Chouhan government had ordered officials to make sure that the two 450×600 mm tiles were installed in each house built under the welfare scheme to provide heavily subsidised houses.